ApolloOne 2.0.5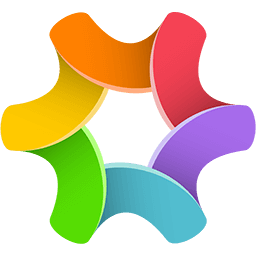 ApolloOne разработан с нуля как быстрый, эффективный и многофункциональный медиа-просмотрщик. Он использует расширенные функции операционной системы, такие как многопоточность, грандиозная диспетчерская и графическая карта Core Image, чтобы обеспечить отзывчивость приложений.
Features
Rapid viewing of all photos/videos in the folder and subfolders by simply double clicking on a single photo anywhere on the system (once you have granted drive access)
Ultra-fast camera RAW preview engine
Rotate, mirror, flip photos and video instantly
Fluid swipe photo viewing mode with trackpad and Magic Mouse support (just like you would view photos on the iPhone or iPad)
Supercharged EXIF inspector with comprehensive information; you can change font size or perform quick search on the information on this screen
Powerful slideshow function with 12 GPU-accelerated transition effects and many user configurable options; slideshow runs on full screen or in a window(1)
Locate actual address by using GPS coordinates embedded in JPEG, RAW or video files; you can update (or add) GPS coordinates by simply dragging the pin to another location on the map
Display camera AF points and detected faces and magnify them for checking focus and cycle through them quickly (on supported cameras)
Tag and rate files for copy / move / trash operation; you can tag or rate files quickly using keyboard shortcut keys; file rating uses IPTC/XMP compatible Rating field
File filtering and sorting with 2-level sort key
Sharing with Facebook, Twitter, Sina Weibo, etc., and AirDrop
User customizable toolbar
Context menu for frequently accessed functions and the ability to send the photo or camera RAW file to an external editor
Spotlight indexing of photos, with address location and user selectable EXIF info for indexing; photos can be searched quickly via Finder
Что нового:
Release 2.0.5:
This is the final release with support for macOS 10.9 and 10.10.
Adds support for dragging an image URL from a web browser into the main window. The image will be downloaded and displayed for you.
Updates ExifTool to version 10.77.
Various enhancements and bug fixes.


Version 2.0.0
ApolloOne is now free to download and the advanced features are unlocked via In-App Purchase.
New user configurable Places in the folder Browser (requires In-App Purchase).
New Auto Advance mode, allows fast culling of images.
New horizontal bar mode for the Filmstrip.
New options under Advanced setup.
New built-in fast RAW decoder. You can now see the image data as captured by the camera's sensor.
New Toolbar items: Finder Tag filter, Rating filter, and built-in RAW decoder on/off toggle.
Adds support for HEIC images and HEVC videos on macOS High Sierra.
Adds support for XMP sidecar file for videos and camera RAW files. It is now compatible with XML files created by other photo editing applications.
Adds implicit auto saving of EXIF orientation value if user changes the orientation of JPEG or RAW files.
File creation date is now preserved after Rating, GPS data update.
Updates ExifTool to version 10.63.
Performance improvements and bug fixes.
Снимки экрана:
Версия:

ApolloOne 2.0.5

Разработчик:

Anogeissus Limited

Системные требования:

OS X 10.9 или более поздняя версия, 64-разрядный процессор

Язык интерфейса:

English, Dutch, French, German, Italian, Japanese, Korean, Simplified Chinese, Spanish, Traditional Chinese

Таблетка:

K'ed by TNT

Размер:

16.76 MB

View in Mac App Store
NitroFlare:
DOWNLOAD FILE