DEVONthink Pro Office 2.10.1 — хранения и организация электронных документов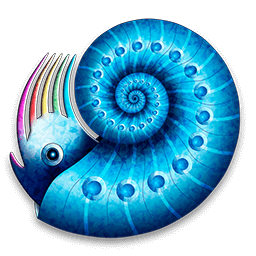 Devonthink Pro Office — программное обеспечение для хранения, организации и поиска электронных документов в Mac OS X. Devonthink Pro Office в некотором роде можно назвать Вашим вторым мозгом, хранящим все цифровые файлы, будь то PDF-файлы, электронные письма, документы Word, или даже мультимедиа. Devonthink чрезвычайно гибок и легко настраивается под Ваши потребности. А если файлы не являются цифровыми, оцифруйте их при помощи Devonthink Pro Office.
Используйте его как хранилище Ваших документов, файловый кабинет, почтовый архив, или как проектный органайзер – Devonthink может все это. Вы даже можете собирать и организовывать данные с веб-страниц для личного пользования, обогащать их звуковыми и видео файлами с вашего жесткого диска, а затем экспортировать готовый продукт в виде веб-сайта; или скопировать контент в Ваш iPod! Возможности ограничены только Вашим воображением.
Возможности Devonthink Pro Office:
отличная поддержка кириллицы: как при поиске, так и при вводе и отображении;
система автоматического классифицирования и группирования заметок (по заранее заданным ключевым словам);
мвозможности для создания тригеров на события или появления статей с заданным набором ключевых слов;
плагинная архитектура и поддержка собственных виджетов;
встроенный менеджер закачек;
создание шаблонов, добавляемых в базу документов (например, вы можете сделать свою форму, в которой заполнять поля в соответствии со структурой вашей информации/документа/события);
возможности синхронизации, архивации данных;
аннотации к вложенным PDF-документам;
поддержка фидов в форматах RSS/RDF/Atom;
поддержка прямого подключения TWAIN-устройств;
возможность фонового OCR-распознания добавленного в базу текста (в виде pdf/изображения);
возможность отображать какие-то списки (группы) записей/файлов в виде таблиц-свойств множеств этих объектов;
настраиваемый автобэкап собственной базы;
поддержка iPhone;
поддержка доступа к web из самого органайзера
поддержка внешнего поискового API к базе.
Что нового:
Version 2.10:
Note: Now requires OS X 10.10 or later
NEW
New script "Mail Rule - File messages and attachments hierarchically" for Apple Mail.
New script "Add mailbox(es) and attachments to DEVONthink" for Apple Mail.
Added the ability to add PDF pages by dropping images onto the thumbnail sidebar of PDF documents (macOS 10.11 or newer).
Added Support for iCloud syncing, compatible with macOS and iOS editions of DEVONthink.
Added option Preferences > Sync > On Quit or Deactivation.
Improved
Improved the scanner interface, adding options for disconnecting and disabling or clearing the last settings used.
Improved reporting of the file size of groups and tags. Tagged files and replicants are only counted once.
Improved reliability of importing and indexing.
Improved handling of RSS feeds.
Improved auto-completion of tags by allowing the use of aliases.
Improved See Also and classification of bookmarks.
Improved handling and indexing of EPUB files.
Improved reliability of Yojimbo import.
Improved playback of video and audio files accessed in Safari or Google Chrome through the web server.
Increased the timeout when using authentication with the web server.
Improved drag-and-drop support of the Download Manager.
Improved AppleScript support.
Improved reliability of Scripts > Export > Daily Backup Archive.
DEVONthink Pro Office > Install-Add-Ons > Application Scripts renamed to Script Menu Extra Scripts.
Improved localization of items in the Scripts menu.
Improved filtering and display of emails when using File > Import > Email.
Search results honor now Preferences > Email > Messages > Use alternate view. NOTE: Only the alternate view supports highlighting of occurrences.
Improved exporting a Unix mailbox (see menu File > Export), requiring less memory and operating up to 60 times faster.
Improved sending of bookmarks by email. The title and the URL are sent instead of attaching the bookmark.
Improved logging in the case of errors when importing from Apple Mail.
Improved Markdown rendering so unstyled images scale to the window's width by default.
Improved image views and PDF thumbnail generation.
Improved compatibility of PDF files captured with WebSnapper Pro.
Creator of clipped PDF documents is now "Clip to DEVONthink".
Improved VoiceOver support.
Check For Updates is now renamed to Checking For Updates or Update On Quit depending on the current progress. In addition, choosing this menu item displays now also an informational window in case of a pending automatic update.
A warning is now logged if the obsolete "ClickToFlash.webplugin" is installed, as it can cause various issues.
The Log panel isn't shown immediately anymore, except for reporting critical issues.
Modernized the appearance of the Support Assistant.
Webarchives are checked for compatibility before rendering them.
Improved security of URLs linking to our servers, using SSL/TLS.
Updated Sparkle and SkimNotes framework.
Improved overall stability and reliability.
Quitting is delayed until ongoing synchronizations are finished. Quitting a second time terminates the app immediately.
Revised menus and template names in Preferences > Sync.
Improved compatibility to WebDAV servers, including macOS and nginx servers.
Improved cancelling the import of databases from sync stores when sufficient local disk space is not available.
Improved battery and CPU usage while syncing is idle.
Improved handling of pending items, especially when using multiple sync locations.
Improved error logging and handling especially in case of no more disk space.
Improved garbage collection in sync stores.
Improved overall reliability, performance, and multi-threading.
Fixed
Fixed an issue related to indexing PDF form data (macOS Sierra and later).
Fixed an issue where adding tag groups to the Favorites displayed a generic group icon.
Fixed an issue where cancelling an import using the option to move files, via ⌘ Command-dragging, could cause files to be moved to the trash.
Fixed an issue where "Lookup in Dictionary" was inconsistently shown in the context menu of PDF views (macOS High Sierra).
Fixed an issue where importing email messages could cause the application to freeze (macOS High Sierra).
Fixed an issue where importing from Apple Notes would attempt to import obsolete attachments.
Fixed an issue where looping playback of movies wasn't supported.
Fixed an issue where missing external files would be immediately removed when selected, causing them to disappear.
Fixed an issue where performing OCR on a tagged document could relocate the resulting file.
Fixed an issue where tags containing commas, specified in Clip to DEVONthink, created separate tags.
Fixed an issue where the "reveal" parameter of item links was only supported from external apps.
Fixed an issue where the Sorter did not retain the date of dropped email messages.
Fixed an issue where the video playing in the Support Assistant wouldn't stop after closing the window.
Fixed an issue where the window title wasn't updated when zooming images via shortcuts or gestures.
Fixed an issue with indexing files and folder being synced with the Resilio.
Fixed miscellaneous minor interface glitches.
Fixed crash after trying to download multiple files from the webserver.
Fixed a rare crash after e.g. adding results from DEVONagent to DEVONthink or executing a script while another process showing the progress indicator was still busy.
Fixed an issue where the UUID of shared groups wasn't synchronized.
Fixed an issue where Bonjour connections could time out.
Fixed an issue where paths of attached scripts were not synchronized as relative paths.
Fixed a rare crash with Bonjour connections.
Removed
Removed sync support for DEVONthink To Go 1.x. In addition, new databases don't contain a Mobile Sync group anymore.
Removed Quick Look support for iChat files on macOS High Sierra. It is only used for indexed files on older macOS versions.
Removed the option to install the Dashboard widget from Install Add-Ons.
Removed the obsolete option Install Add-Ons > Script Menu Extra > DEVONthink Pro Scripts.
Removed the obsolete Scripts > Feeds > Apple Hotnews.
Removed iCloud Drive sync capabilities; replaced by iCloud synchronization.
Снимки экрана:
Версия:

DEVONthink Pro Office 2.10.1

Разработчик:

Devontechnologies, LLC

Системные требования:

OS X 10.8.5 или более поздняя версия, 64-разрядный процессор

Язык интерфейса:

Английский

Таблетка:

Не требуется

Размер:

47.42 MB

visit official website
NitroFlare:
DOWNLOAD FILE