QLab Pro 4.2.4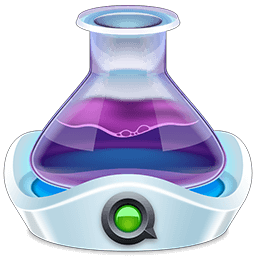 QLab позволяет легко создавать богатые мультимедийные проекты для живых перформансов и инсталляций. От Бродвея до Вест-Энда, в церквях, музеях, витринах магазинов, концертных залов, театров и во всем мире, люди используют QLab привести свои аудио и видео записи.
Using building blocks called "cues", you can create sophisticated designs in seconds. Getting started is as simple as dragging in a file and pressing "GO". From there, add commands to fade volume, animate videos, or add audio and video effects.
Once you master the basics, become a power user with advanced features like scripting, video corner pinning, multi-projector edge blending, audio localization, or even building multi-computer designs by sending commands to other QLab machines on your local network.
QLab comes in a variety of editions depending on your needs and can also be rented. Click here for pricing details.
Additionally, users of version 2 can purchase version 3 at a discounted price.
Audio Highlights:
48 channels of audio output
24 channels of audio input (file or microphone)
Non-destructive audio waveform editing
Adjustable playback rate with optional pitch adjustment
Matrix mixer for every cue and audio device
Apply audio effects to individual cues, across all cue outputs, or device outputs
Custom fade curves
Fade effect parameters for dynamic audio effects
Unlimited slices per file, and import markers as slices
Dead-easy vamping and musical transitions
Video Highlights:
Slice and loop videos seamlessly
Fade and animate videos
Adjustable playback rate
Preview cues with the audition window
Many built-in video effects, or bring your own
Overlay titles
Live video input, including many Blackmagic devices
Video surfaces help you focus on your design, instead of your projectors
Syphon integration (input and output)
Multi-projector edge blending
Keystone correction & corner pinning
Что нового:
Version 4.2.4:
FIXED: Video opacity works again on older graphics cards from 2008/2009.
FIXED: Restarting a paused Camera cue that displays a Syphon video input will no longer crash.
FIXED: The MIDI input channel for the Light settings is now saved.
FIXED: A bug that prevented a Group cue in "random" mode from working properly if the group contained only a single armed cue.
FIXED: Fixes an issue that caused the text cursor to disappear when opening the inspector for a Text cue that contains no text.
FIXED: Fixes a regression in 4.2.0 that affected the position of a Text cue if set to a fixed width or if a drop shadow was applied to the text.
FIXED: A bug when importing a show exported from Go Button that contains "empty" cues that have no audio files assigned.
FIXED: The auto-update mechanism was sending identifiable license information in what was supposed to be an anonymous system profile. All identifiable information has been stripped from this profile to make it anonymous again, previously collected license profile data has been deleted from our server, and the server has been adjusted to drop any non-anonymous data sent in from older versions.
FIXED: Miscellaneous other bug fixes.
CHANGED: Simplifies the workspace created when importing a Go Button show by no longer adding Arm / Disarm cues inside the internal start actions group.
ADDED: Show the Machine ID in the Licenses window whenever you are not logged in, to make it easier to find the Machine ID for use when activating via https://figure53.com.
Снимки экрана:
Версия:

QLab Pro 4.2.4

Разработчик:

Figure 53, LLC

Системные требования:

OS X 10.10 или более поздняя версия, 64-разрядный процессор

Язык интерфейса:

Английский

Таблетка:

Не требуется (K'ed by TNT)

Размер:

13.57 MB

visit official website
NitroFlare:
DOWNLOAD FILE
Предыдущие версии