Rumpus Pro 8.2.11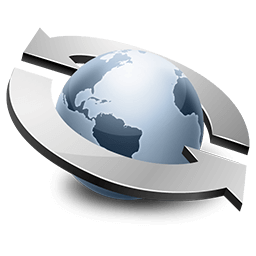 Rumpus - простой в использовании, высокопроизводительный FTP, WebDAV сервер для Mac OS X.
Встроенные, удобные в администрировании пользовательские учетные записи, интегрированная передача файлов в сети Интернет, уведомления о загрузке файлов, обширные настройки безопасности, потрясающе высокая производительность, и многое другое... Также включает монитор активности удаленного сервера, Rumpus FileWatch, и виджет серверной статистики, RumpusStat.
Rumpus является простым способом для запуска собственного FTP и веб-сервера передачи файлов. Позвольте вашим клиентам легко загружать и скачивать файлы напрямую с вашей сети, используя выделенный FTP-клиент или любой стандартный веб-браузер. Веб-интерфейс, который поддерживает все основные веб-браузеры на Mac и PC, является полностью настраиваемым, чтобы соответствовать ваш существующий веб-сайт и бренд вашего бизнеса. Rumpus также является безопасным и использует зашифрованную передачу и контроль доступа пользователя. 
Особенности программы:
The Complete Internet File Transfer Solution Rumpus now supports SFTP clients, in addition to HTTP, HTTPS, FTP, FTPS and WebDAV
Web File Manager
Allow users to transfer files with the Web browser they use every day.
Rumpus FileWatch
Monitor activity and access transferred files with the free, handy desktop utility, FileWatch.
Encrypted Transfers
Rumpus supports SSL encryption for FTP, Web and WebDAV transfers.
Thumbnail Views
Display files in a traditional listing format, or as thumbnail views of images, movies, or other media files.
Multi-File Transfers
Web users can download or upload multiple files, or entire folders, at one time.
Remote Administration
Run the full Rumpus control application on your own Mac desktop to control a remote Rumpus server.
Event Notices
Receive immediate notice when files are uploaded, downloaded or other actions occur.
Upload Center Forms
Prompt users for additional information about uploaded files via configurable data entry forms.
Search
Users can search files on the server by file name or contents.
Guest Transfers
Rumpus users can easily send files to guest users, or even allow guests to upload files to their content area.
iPhone Optimize
d
A custom interface allows iPhone users to easily view media files.
Activity Tracking
Track server activity from a single file transfer to overall server statistics.
Что нового:
Rumpus 8.2
Tether
The "Rumplet" application has proven to be very popular, so we've massively expanded on it. Rumpus 8.2 includes a client application "Rumpus Tether" that is designed to run within your organization to give your users quick and easy access to content on the Rumpus server.
Tether includes 3 basic views, a file browser, a recent files list, and a drop ship listing. Users can upload, download, preview, and delete files on the server with a single click, and can create new drop shipments with more flexibility than previously possible with Rumplet.
A Rumpus server license will automatically include the ability to run a number of Tether clients (depending on whether the Rumpus server license is Standard or Pro), with additional simultaneous seats available on a per-client basis.
Two Factor Authentication
Traditionally, users supply a password to gain access to restricted services. The password represents one "factor", but in some cases, it is desirable to have a second method of authenticating a user as well. This is known as "2 factor" authentication.
The second "factor" supported by Rumpus requires that a personal identification number (PIN) be sent by the server to the user logging in, which they subsequently enter as part of the login process. Rumpus currently directly supports e-mailing the PIN to the user, thus confirming that the user not only knows the correct password, but also has access to the e-mail account associated with the user account in Rumpus.
Two factor authentication is available for Web File Manager logins, and is configured on the Web Settings window, "Authentication" tab. Also required is correct SMTP setup on the Network Settings window, E-Mail tab, and the e-mail address of every user defined on the User Accounts window. (Rumpus must know the e-mail address of every user, as this is a key component of identifying the user via PIN.)
Other Additions And Changes
Rumpus 8.2 includes better support for client IP address detection, including discovery of client addresses in SFTP, and in HTTP/HTTPS when the server is behind a proxy.
User Accounts can now be assigned a phone number, for informational purposes and potentially for text message-based 2 Factor Auth.
The administrator can now require that drop ship senders assign a password to drop shipments.
Upload Center forms now offer "robot protection", blocking suspected robots from submitting forms.
The main control window in the Rumpus for Mac application has been updated to include easy access buttons to Web administration on the server, documentation, and the About Box.
An "Administrator Advisory" box has been added to the Rumpus control window. The box provides messages about recent activity that the administrator may want to investigate or take note of.
On the Web File Manager directory listing page, pressing a key now auto-scrolls the listing to the first filename that begins with the pressed letter.
Password retrieve actions are now correctly recorded in the WFM log.
OpenSSL has been updated to version 1.0.2p and LibSSH has been updated to version 0.7.7.
Added support for the FTP "MFMT" command.
Improved SFTP DoS attack recovery to reduce the effects of potential spambot outages.
Снимки экрана:
Версия:

Rumpus Pro 8.2.11

Разработчик:

Maxum

Системные требования:

OS X 10.6 или более новая

Язык интерфейса:

Английский

Таблетка:

K'ed by The Shark

Размер:

27.42 MB

visit official website
NitroFlare:
DOWNLOAD FILE

Предыдущие версии